About Ham Radio Crash Course
Started by Josh Nass (KI6NAZ) as a YouTube channel,
Ham Radio Crash Course (HRCC) has evolved into a rapidly growing community of radio ethusiasts that are excited to grow in the hobby, and help others grow as well.
Ham Radio Crash Course is now home to the HRCC Live Stream, HRCC Concise Videos, HRCC Podcast and Ham Nation Show.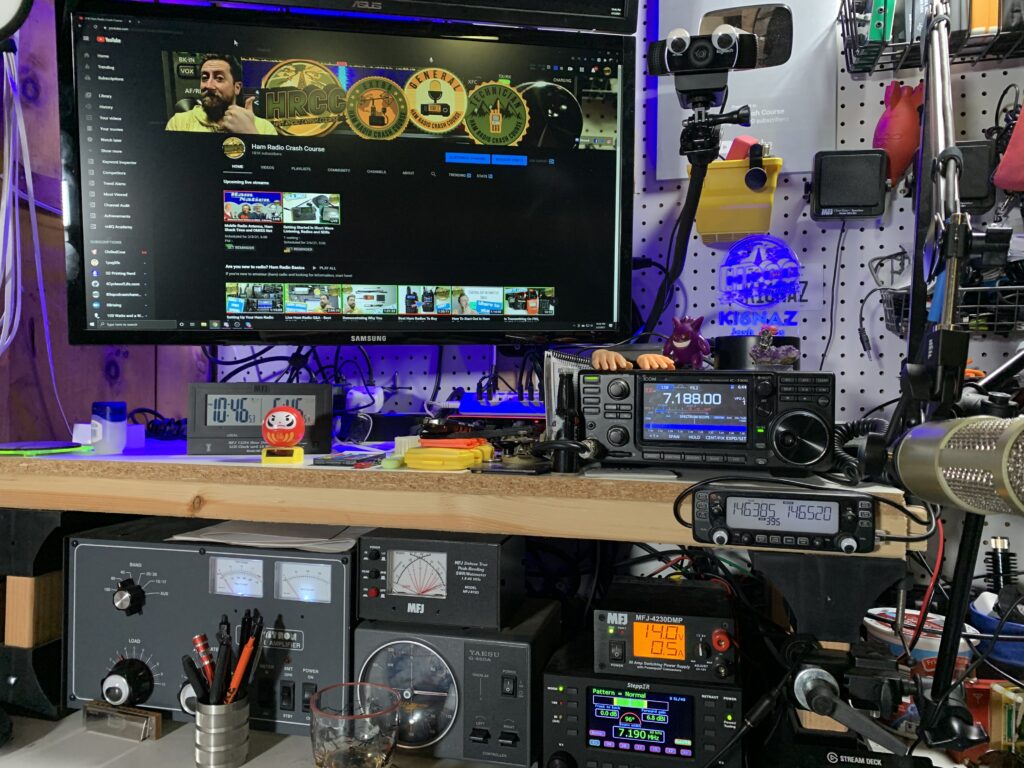 Ham Radio Crash Course is an inclusive community focused on normalizing ham radio, getting people licensed, having fun with everything the hobby has to offer and keeping the bands alive.

-Josh Nass, KI6NAZ
Every Saturday at 5pm PST, Josh Nass KI6NAZ, hosts a live show featuring a ham radio topic or interview, while interacting with the viewers. A mainstay of the HRCC, it feels a lot like meeting with a club, having a few beers and talking ham all from the comfort of your own home.
Every other Wednesday at 6pm PST, the Ham Nation crew presents Ham Radio Newsline and interesting segments about what is going on in ham radio. Hosted by Amanda, Don, Gordo, Randy, Joe, Valerie and Josh, Ham Nation rotates various Ham Radio experts.
About once a week, Josh posts a concise video on a topic of amateur radio interest. These are shorter form videos without audience interaction but often feature a Live Chat where Josh interacts with the viewers in the chat watching the video premier.
Every Friday, the Ham Radio Crash Course Podcast publishes a new episode hosted by Josh and his wife. The episodes consist of a Ham Radio Minute that is never a minute, responding to reviews and emails, Leah taking license exam questions, a beverage review and a Ham Radio topic with a lot of detours along the way.